Kickboxing and Martial arts instructor training
Get involved,be part of something Great,change your life..
We are expanding at such a rate that we need your help! so if you are looking for  a new challenge and are interested in fitness and Martial arts/kickboxing,then this could be for you..
We are looking for Lively, enthusiastic, motivated, trustworthy individuals with the hunger, desire and discipline to grow your own business and drive it forward with the help and support from our team, to become part of a great team and run your own Aro Branded club teaching kids,adults kickboxing in your own area.
If you have no back ground in martial arts or kickboxing,NO worries as long as you are willing to learn and get involved we will give you the tools to succeed.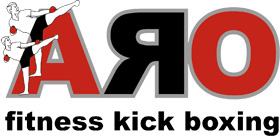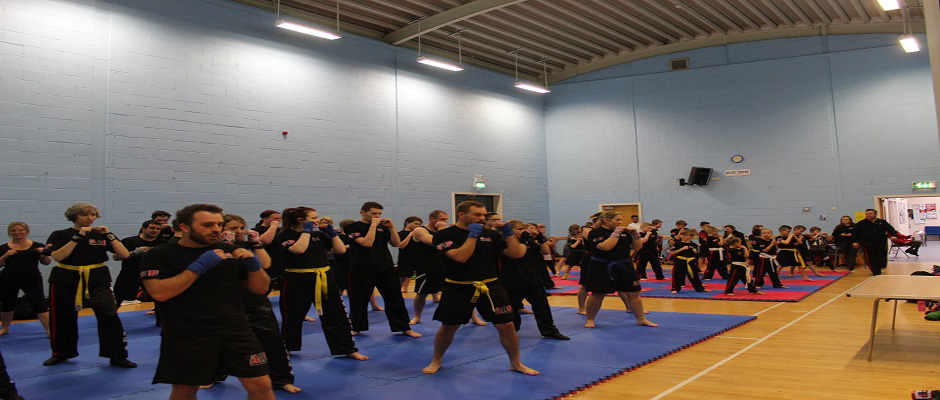 is this you?
Are you looking to start your own kickboxing or Martial Arts business, working full time or part time and didn't know how ?
Are you one of our students and want to take your training to the next level as an instructor and maybe run your own class/club?
Are you running your own club and just need that little extra help to increase student numbers  and maybe work with a brand that takes you to the next level and get you recognised?
Are you a personal trainer/fitness instructor wanting more income and more clients?
Or you might just want to try something new
How it works
If so then let us help,I can give you all the spill you want to hear  and empty promises and a lot of companies do but I won't, All I can say is if your willing to work at it, train at it and have the motivation to go and get it, I can and will give you the tools and training to do so,if you think just putting up a poster  and waiting to see the numbers rolling in you could not be more wrong.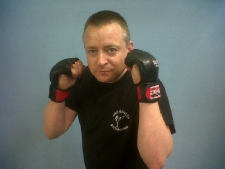 We have a full support system working full time in the back ground to support our KITS (kickboxing instructor training student).We work with our KITS from day one from setting up a club, lesson planning, Finance management, choosing the correct location, even attending your first session giving full support along the way, ongoing  physical kickboxing instructor training on a monthly basis more if you need it, club visits, grading's, events, workshops and even competitions for you and your students.
When you and we are happy and you have reached the required level(Aro fitness kickboxing level 1)  to teach we will help you set up your own club, with your own online management  system, insurance ,crbs and finance collection etc this will all be set up for you, with a six week start up marketing plan building up to your first session. We also supply on going marketing for your club.
Please note our training will be face to face at one of our training locations and not online or by cd rom, as we think that we can only give you the full support you require  face to face and address any issues you have and training within a group and part of a team will boost you and motivate you more to succeed .If you are looking around to see what's on offer the best advice I can give to you is go and check  a club out see it in action, talk to the instructor, talk to the students ,if there is not a club to see in action then you need to ask yourself why?
"Only work with the guys that are doing it themselves!"
Times have changed and  changing every day, in my option for me to help you succeed  in running your own club, I still need to be running and teaching myself in  my own club/clubs, this is the only way I can find out what works and what does not, let me make the mistakes so you don't,
 I can then gear the training and marketing towards what's needed now! And for tomorrow  and not yesterday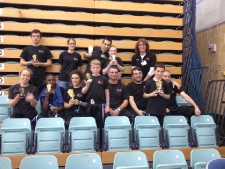 Whats the first step to start your kickboxing instructor training?
1.The first step would be to drop us an email on info@arofitnesskickboxing.com or give us a call on 07824504768 for an informal chat, just to say hello introduce yourself and start building which would hopefully be a long term working relationship.
2. The next step would be to book you in to one of our kickboxing sessions to see how things run and if its for you, the instructor will then at the end of the session have a chat to see how things went, don't worry if your not local to a class no problem you can arrange to spend the day or evening with us or just book into one of our kickboxing instructor training weekends (ask for details).
3.You have two choice's here to get you on your way to to becoming  one of our kickboxing instructors, you can join a class as one of our assistant kickboxing instructors (if your local to class) or book on to one of our kickboxing instructor training weekends.
CALL NOW ON 07824504768 or email info@arofitnesskickboxing.com  WHAT YOU WAITING FOR?
What We Offer:
Regular training for LIFE in several Martial Arts disciplines.
Business in a box, your solution to starting and building your own club.
Ongoing support to help you build and maintain your business.
Your own industry leading contact management software.
No fuss, no hassle, payments and administration handled for you.
Affiliation to ARO Fitness & Kickboxing Association.
Very competitively priced Insurance Premiums.
Lifetime Kit discounts.
Be continually learning new skills to grow and enhance your individual 1:1 PT business.
Nominal start-up costs, no big franchise fees to find, get all the benefits of a business in a box franchise for a lot less than you think.
Comprehensive CRB checking.
First Aid Qualification.
On-going business training to help you optimise your business and career within the Fitness Industry, opportunities for multiple streams of residual income.
Fire your boss and recession proof your life!
The way we work?  It's simple, the more successful you are, the more successful we are, so if you think you have the right attitude to work with us and build a solid business for yourself then we'd really like to hear from you.
We also offer courses for Personal Trainers just wanting to learn some new skills to use with their clients.
We'd love to hear from you and help you to shape your future, be recession proof and get ready to fire your boss CALL NOW! 07824504768 or email info@arofitnesskickboxing.com