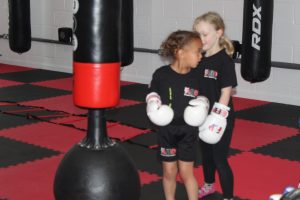 Our Lil Ninjas 3-6 years old Healthy Child Development Programme
Our Lil Ninjas – Healthy Child Development Programme is designed for children of 3-6 years old
Our Lil Ninjas Programme will help your child develop essential skills that they can apply to all areas of life while learning in a fun and safe environment while socialising with children of the same age
Are you looking for a fun activity for your child that helps them develop growing muscles and bones and also helps them prepare for the real world?
Helping your child gain skills for life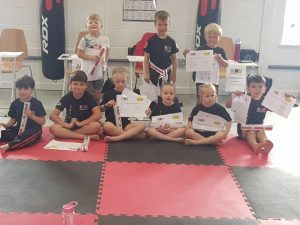 Here at ARO Fitness kickboxing we understand how important choosing the right activity for your child is. and we support you in thinking It should not be so difficult and challenging.
As parents ourselves we understand it can be a bit overwhelming thinking about your child getting older so quickly and worry about them growing up and getting ready to take the next chapter in their life's and begin school. As much as you want to think they are prepared for school, every parent has the same questions. Are they ready to socialise with their new classmates? Will they stay focused on the teacher during class and keep up with the other children, will they make new friends?  
Our Lil Ninjas programme is designed to help your child overcome such worries and enhance your child's ability to pay attention and follow directions.  In the age of sensory overload, this is a skill that will provide your children with immediate results that will reflect positively on their academic work.
why not let us help you give your child the best start to their academic school life, why not let us help your child increase their
Co – Ordination
Concertation
Social skills
Fitness
Balance
motor skills
etc
1* Contact us
2* Book your free trial 
3* Start your fun, fitness and Martial arts Journey